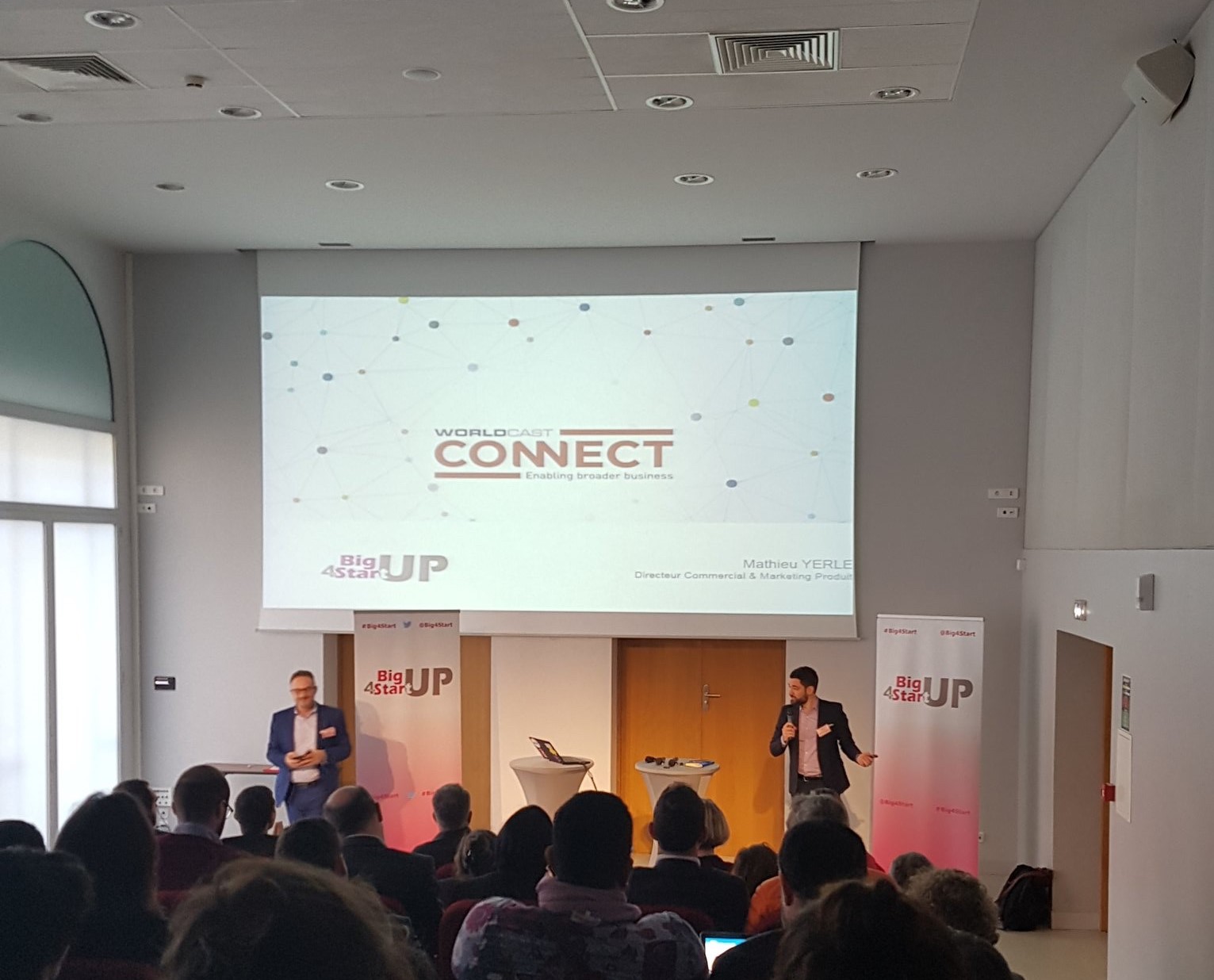 WorldCast Connect has been selected amongst 200+ startups to pitch in front of Industry Leaders and Investors at the at the BigUp4Startup event in Bordeaux!
The event this year was jointly organized by the FrenchTech and the Chamber of Commerce of Bordeaux Gironde.
The keynote presentation given by Mathieu Yerle, our Director of Sales & Product Marketing, included some insights on device monitoring & management applied to the Broadcast sector and Industry 4.0.