Delivering advanced flexibility and scalability for Satellite / IPTV / Cable Operators
CONNECT, a software technology company that develops and commercializes KYBIO, a Monitoring and Control (M&C) platform, continues to innovate with the launch of the new 4.0 software release. Designed to oversee and centralize the monitoring of audio/video infrastructures, KYBIO is an open and vendor-agnostic monitoring solution designed to meet the needs of media and broadcast companies. It serves verticals such as IPTV, satellite, cable, radio, and TV for multiple applications including network operating centers (NOCs), master control rooms (MCRs), OB vans, live video production, and more.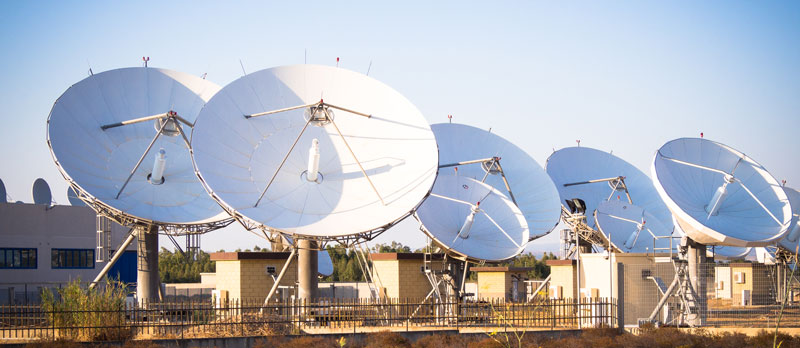 With the upgraded 4.0 version, CONNECT introduces new capabilities and features for more flexilibility, security, scalability, and ease of deployment to an already powerful monitoring tool. Among the most important new features, KYBIO is now fully agnostic for all communication protocols used within the media industry. With this improvement, KYBIO can communicate with well-known protocols like Ross OpenGear X and Ember+ but also with IT protocols such as HTTP Rest API or WMI. Another feature is the availability of a KYBIO Cloud Instance for SaaS licenses to support massive cloud deployment worldwide, securely and easily. With the 4.x version, users also benefit from Dynamic Diagramenhancements which have moved beyond the previous site level representation to now also include views at the root, site, and equipment level. The diagrams are dynamic, fully customizable, and can include images and bar graphs for a single view of all your equipment information. It provides relevant views for managers and other user profiles involved with overseeing the infrastructure. In addition to the above enhancements, KYBIO's language portfolio has been enhanced for its global users with Portuguese, Korean, Italian, and German also now available. Last but not least, with KYBIO's open-driver policy users have access to a rich library of drivers which continuously grows with additional drivers. Among the many new drivers users will find in release 4.0 there is AWS Elemental, ROSS OGX-FR-CN-P frame, ROSS ADA-8405-C-R2CS–OGX embedded card, ROSS ULTRITOUCH-2, RIEDEL MicroNet, RIEDEL Artist, the RIEDEL MediorNet range, Appear TV XC5100, and Telestream Inspector Live.
"We are proud to announce the availability of our new software release 4.0 in line with our objective to deliver the most powerful, flexible and user-friendly monitoring solution for media. Enhanced with a customizable Dynamic Multi-Screen Display, Automatic Reporting, an Automation module for RF switch management, and compatibility with all communication protocols, KYBIO is designed to manage and address the critical challenge of operating complex SATELLITE, IPTV and CABLE media infrastructures and ensuring the best service to their audiences", says Nicolas Boulay, Co-President at CONNECT. In addition to these new features, KYBIO remains easy and fast to deploy thanks to its auto-configuration engine, driving down the cost of long deployments often experienced with other software solutions.
KYBIO is available as an On-Premise or SaaS license solution and thanks to a straightforward pricing policy for licenses, drivers, and associated services, KYBIO users are in total control of their Total Cost of Ownership throughout the product's lifetime. Contact us for more information on KYBIO or to upgrade to the 4.0 software version