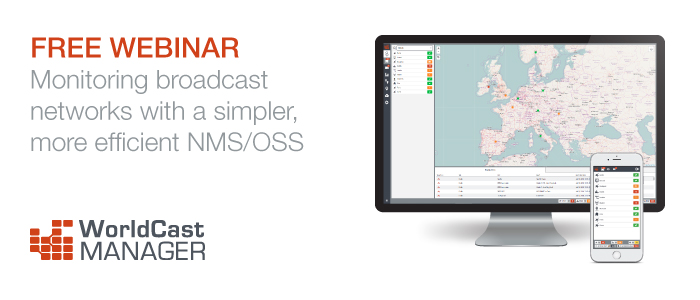 Join us for a free webinar and learn about the WorldCast Manager, a powerful Enterprise Network Monitoring and Operation Support Software serving the TV & Radio Broadcast, Telecommunication, Satellite and Cable Industries.

Multi-faceted and scalable, it is deployed on any IP network to monitor and manage all connected devices regardless of their vendor, across one or multiple sites. Undoubtedly the easiest NMS/OSS software to deploy, the WCM offers insightful modules, high user-friendliness and maximum reliability.
NEW! EDGE BOTS
Higher Robustness, Efficiency & Data Protection
In this webinar, you will also be introduced to the new decentralized architecture of the WorldCast Manager powered by EdgeBots.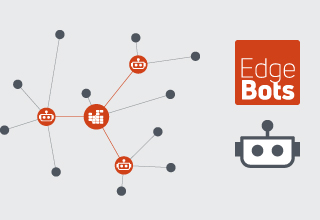 ---
Join us for a
30 minutes

webinar on Thursday Nov 15th, 2018
Session 1: 9:30 - 10:00 am
Session 2: 3:30 - 4:00 pm